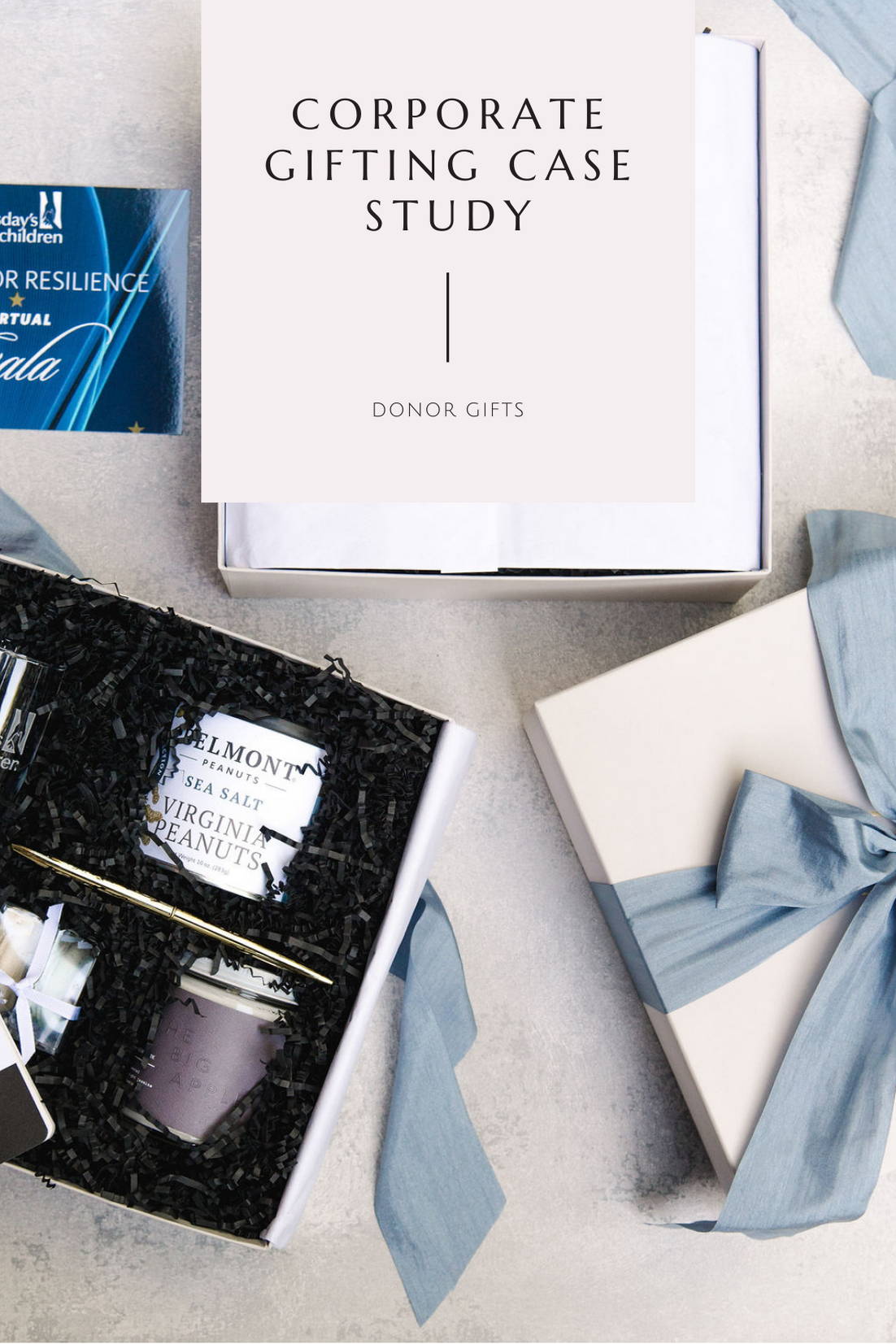 ---
We had the honor of working with Tuesday's Children to create custom gifts for sponsors & donors for their Together We Rise Gala, which was held virtually for the first time this year.
Tuesday's Children was founded after 9/11 and works with families all over the world affected by terrorism & military conflict. While they hold multiple fundraising events a year, their Gala is one their largest annual events and brings the majority of donations.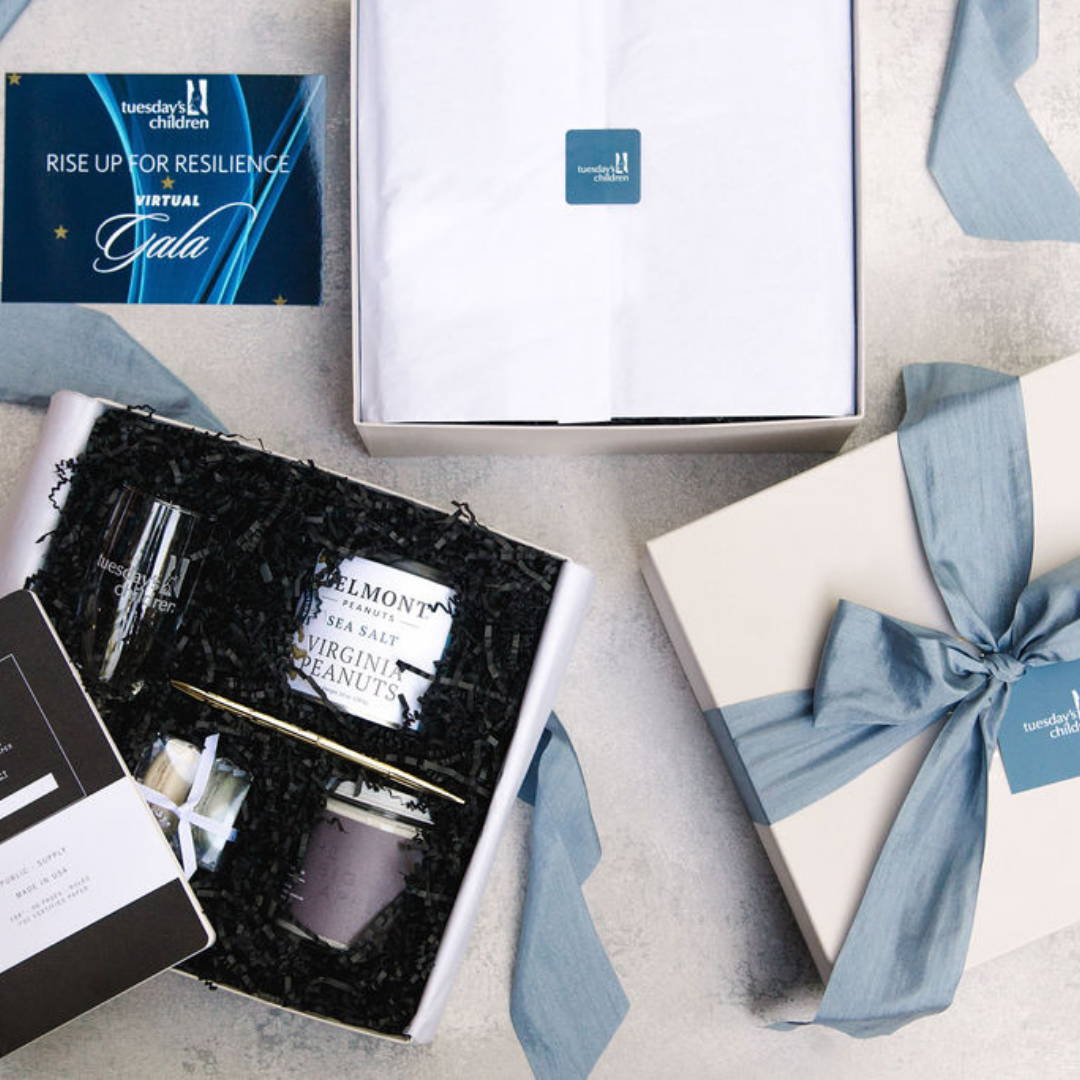 We worked with Tuesday's Children to create elevated, high-end gifts that reflected the atmosphere of their previous in-person events. This gift included items that you would typically find at a gala, such as an etched champagne flute, vanilla macaroons and cocktail peanuts. It also included subtle nods to New York City, with a 42 Pressed Big Apple candle and Public Supply notebook.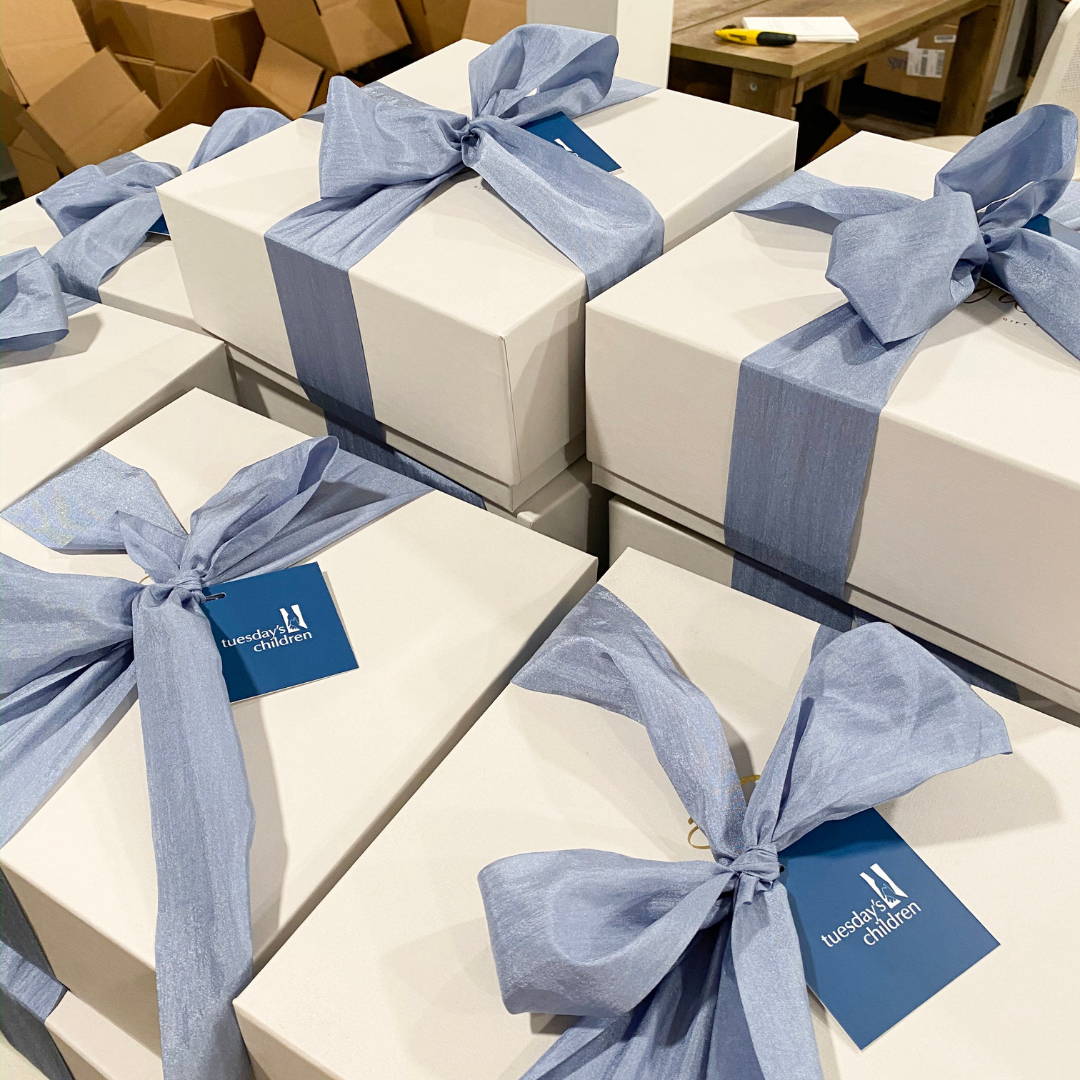 The Tuesdays' Children team wanted to keep the packaging simple to emphasize the contents and theme of the gift. While packaged in our signature box, we included a custom notecard and branded tag, as well as a branded enclosure sticker. We also selected a black crinkle paper, as opposed to our usual ivory, to further highlight the gift's contents.